A Dutch man spent 10 days at an airport in China waiting for a woman he met on the Internet.
How long would you wait for your girl to turn up? An hour? Two? Three? This guy waited 10 whole days!
A Dutch man spent 10 days at an airport in China waiting for a woman he met on the Internet but ended up hospitalised after the stay took a toll on his health, local media reported.
Alexander Pieter Cirk, 41, arrived at Changsha's Huanghua International Airport in July hoping to meet a 26-year-old woman surnamed Zhang. After eight days in the arrivals terminal, he told broadcaster Hunan ETV he had met her online some two months ago and would not leave until his "girlfriend" arrived.
She never did.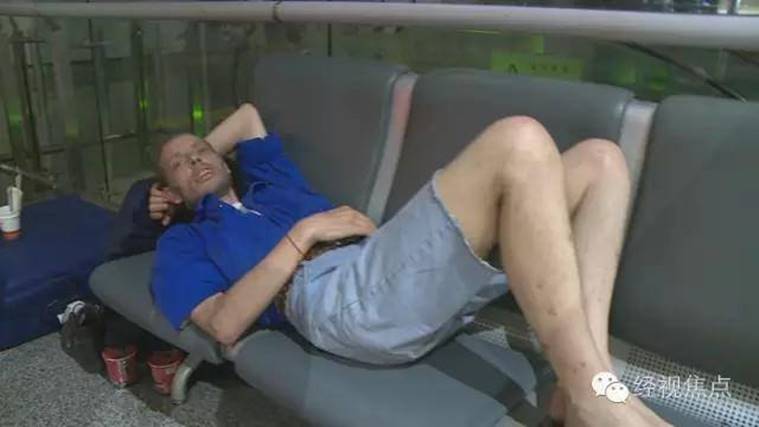 Cirk spent days waiting for Zhang at the airport. (Source: CCTV/Facebook)
According to a Facebook post by CCTV News, Cirk had met Zhang two months before flying out to meet her. Their love had blossomed over a social networking app and the two had 'fallen in love'. Despite being 4,500km away and the 6-hour time difference, they made it work, or so Cirk thought. In love, Cirk decided to fly to Changsha in central China's Hunan Province to meet Zhang. However, when he landed, there was no one to welcome him in the arrival area. Zhang was a no show.
Cirk was hospitalised for exhaustion. (Source: CCTV/Facebook)
But Cirk waited, and waited, and waited for 10 days hoping his girlfriend would show up, just like she had promised. In photos that have been widely shared online, Cirk is seen resting on an airport chair. In another set of photos taken days later, he looked frail. He was later rushed to the hospital. When the news of Cirk flying all the way to China was picked up with the local media, a TV channel contacted Zhang, who reportedly seemed shocked. Zhang said she thought it was a joke – Cirk had agreed to fly to Changsha a year later.
"We had advanced our romantic relationship but later he seemed a little callous toward me," Zhang said. "One day he sent me a photo of air tickets abruptly, and I thought it was a joke. He didn't contact me later."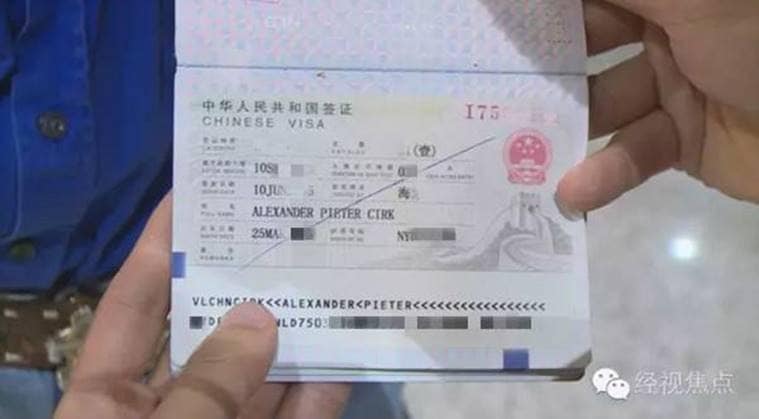 Zhang later claimed that Cirk had just randomly sent her a picture of tickets, but she thought that was a joke. (Source: CCTV/Facebook)
Apparently when Cirk had contacted her after landing at the airport, Zhang's phone was switched off and she was in another city for a plastic surgery. According to the TV reports, Zhang said she would meet Cirk after she recovered and that she's still interested in a romantic relationship with Cirk.
Their relationship was widely discussed on Weibo. While some believed Cirk's behavior was "weird," others showed sympathy. "This [Dutch] man seems pure in heart," a user named @DadadadaLeier commented. On one of his pictures, a Facebook user even posted a love story with a Chinese girl that started online as well.

Well, even though Cirk is reportedly flying back to the Netherlands on Monday, there is still the possibility of a continuing love story.