Eleven people involved in one of the biggest sham marriage rings to be uncovered in the West Midlands have been jailed for a total of 52 and a half years.
Three men regarded as the driving forces behind the racket that involved at least 45 fake relationships received the longest sentences.
Burly 41-year-old Donald Nwachuckwu, senior pastor at the Kingdom of Godfire Church in Bilston,was jailed for eight years. He used his position to identify West Africans in this country illegally who were prepared pay up to £6,500 for permission to stay on the bogus grounds of being married to, or in a long term relationship with, a person from the European Union living and working in this country. An astonishing £153,000 worth of credits passed through bank accounts run by the pastor under a false name before he was arrested at his home in Titford Road, Oldbury.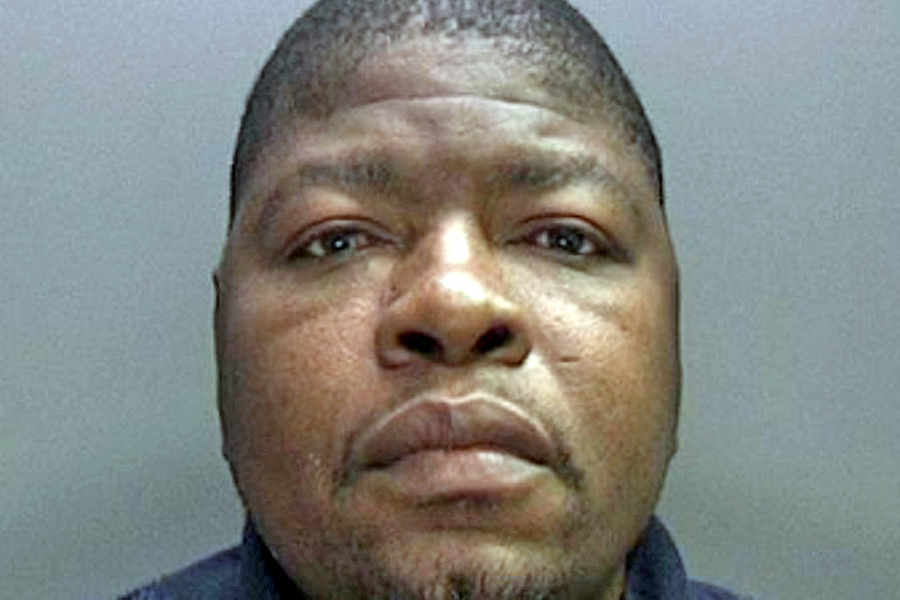 Clemence Marijeni, aged 43, from Weston Road, Bilston was the master forger who created the fake documents to support the spurious applications for European Economic Area (EEA) resident's cards that allowed the holder to stay in the UK and claim benefits. He was jailed for ten years.
The graphics expert created fake histories for the West African and person supposed to be their long term lover – mainly Czech or Slovakian and promised up to £1,800 each to take part in the plot which ran from January 2012 to March last year.
False utility bills, rent books, pay slips and employment records backed the bogus claim of a legitimate marriage or lasting relationship. Some included pictures of the pair – who were strangers – side by side in bed, fully clothed or shopping together.
BMW-driving Olatunji George, 44 – a law student who had completed a module on immigration law – administered the operation and also got 10 years behind bars.
He claimed to be paid up to £1,000-a-time to prepare packages of the correct documents and fill in the necessary paperwork for the bogus resident's card applications.
His home in Taylor Way, Tividale held an 'Aladdin's Cave' of information when raided by Immigration Enforcement investigators who, after a tip off, halted the marriage of a 26-year-old Nigerian and a Czech woman, who both lived in Wolverhampton. She revealed that Nwachuckwu had been involved in organising the bogus wedding. Checks on the pastor revealed phone calls between him, George and Marijeni.
Jozef Puzo, aged 28, St Pauls Road, Smethwick, was jailed for five years. He provided the final piece of the jigsaw by earning up to £750-a-time finding women and men from the Czech and Slovakian communities prepared to take part in the scam. Both he and George are now on the run after fleeing during their trial but were convicted and sentenced in their absence. expressandstar