BULAWAYO – Property buyers in Bulawayo's newest suburb, Hopeville, will have a famous neighbour – President Emmerson Mnangagwa, ZimLive can reveal.
The planned leafy suburb, commissioned by Mnangagwa last Thursday, is sandwiched between Woodville suburb and Joshua Mqabuko Nkomo International Airport road.
The choicest properties will be on the banks of Umguza River, where a golf course and shopping mall are planned.
Mnangagwa personally negotiated down the US$350,000 asking price with Jim Ross Goddard, whose company, Thompson Properties, is the property developer.
The brief property acquisition discussion was picked up by a TV microphone as Mnangagwa held the scissors to cut the ribbon last Thursday.
"I want one," he said to Goddard.
"I'll reserve one for you along Umguza River, it'll overlook the golf course," Goddard replied.
"I want a discount," Mnangagwa came back.
"How much?"
"50 percent," the President said, driving a hard bargain.
Goddard scratched his head as if in deep thought, then told Mnangagwa: "For you, 35 percent."
With that, the house – whose construction is set to begin soon – had come down from $350,000 to $227,500.
Mnangagwa then turned to Local Government Minister July Moyo, and told him: "Ndatenga imba (I've bought a house)." He told Moyo, believed to be his closest confidante, to come and collect the money the next day – Friday.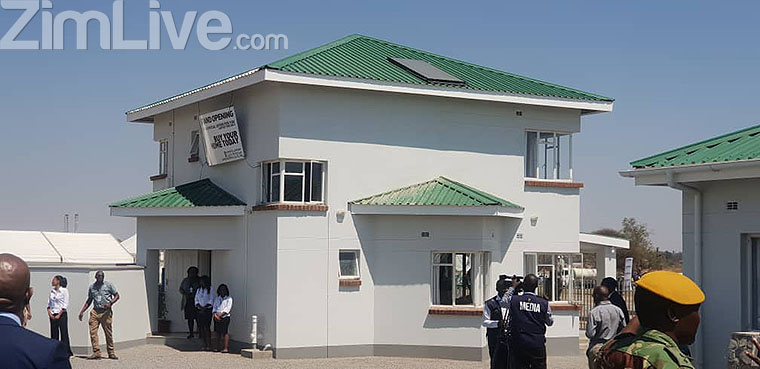 The $2 billion development, sitting on 650 hectares, will have up to 20,000 affluent gated homes, up-market shopping malls, a police station and recreational facilities including an 18-hole golf course.
The first phase will see the construction of medium-to-low density houses within the cost range of $50,000 to $120,000.
Stage two will be for high-end properties between $120,000 and $350,000 constructed to the architectural and security preferences of the property owners.-Zimlive