When a member of the Zimbabwean parliament said recently that Robert Mugabe will not be "tweeted out of power", he was issuing a clear warning to the digital activists who in the past few months have gone online seeking to end the Zimbabwean leader's 36-year reign.
The bold statement from Psychology Maziwisa came in the wake of ubiquitous social media campaigns led by Evan Mawarire, a 39-year-old clergyman, who has taken to Twitter and Facebook to successfully mobilise protests against Mugabe's rule.
Mawarire's movement, which has drawn 33,000 followers on Twitter and a further 40,000 on Facebook, is inspiring a new wave of online and offline protests against Mugabe's government. The cleric shot to fame in April when he produced a series of hard-hitting YouTube clips wrapped up in the country's colourful flag, demanding government action against corruption and mismanagement of the economy. The campaign has led to strikes and a shutdown by banks, schools and other businesses in Harare, and the authorities have been unnerved.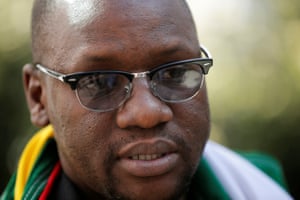 Tens of thousands have joined Mawarire's online crusade, organising copycat protestsaround the world and provoking a surprise surge in digital activism. In response, Mugabe has accused the west of being behind the sporadic protests led by Mawarire, who he says isn't a true preacher, accusing him and his followers of "spelling God in reverse".
Mawarire was arrested on 12 July on charges of inciting public violence, before prosecutors announced an even more serious charge of subversion. However, a magistrate ruled that the last-minute move to change the charges had been unconstitutional and ordered Mawarire's immediate release.
But ever since his release Mawarire, currently based in South Africa, has kept people guessing on how he plans to make his headline-grabbing #ThisFlag movement a permanent threat to Mugabe's reign.
data-full-width="">
Despite its claims of success, most of them authentic, Mawarire's social media campaign has highlighted the limits of cyber-activism. Maziwisa, the ruling party official who claimed social media would not send Mugabe packing, probably has a point.
As seen in the Arab spring and Moldova's Twitter revolution, digital activism can only have a meaningful effect if online citizenry campaigns become real-time offline political action. Mawarire has partly achieved that. Though coordinated online, initiatives with a grassroots activism uptake, including stay-aways, are still effective, as Mawarire and his followers found out during the #shutdown2016 campaigns.
One huge challenge will be to convince the police that they stand to benefit from his protests. When online activism successfully goes offline, which is what Mawarire's movement has done, brute force awaits to stop dissent. But social media could come in handy in documenting any possible police-led beatings against protesters.
Armed with an ever-increasing support base, Mawarire perhaps doesn't realise that the task ahead is daunting. Mugabe has not only been the country's leader for nearly 40 years, he is also not prepared to easily relinquish power easily, as shown by his party's decision to make him the sole sole candidate in the 2018 elections.
Finally, cyberprotests can only work in an environment where everyone is digitally literate, and I am not sure that's the case in Zimbabwe. Elitists want to see everyone participating online against Mugabe, but they have no idea that many in the country are struggling to climb out of crushing poverty. Potential protesters need to feed their stomachs first before joining online campaigns.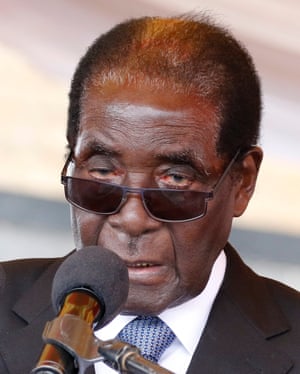 Mawarire's potential challenges do not end there. His decision to move to South Africa, albeit temporarily, has made him a darling of conventional media, after completing a series of interviews with major international new outlets including Britain's Sky.
But he will probably be the first to admit that South Africa isn't the place he is needed most. What made him popular was his ability to communicate directly with the citizens using various social media networks. One wonders why suddenly he is now turning to traditional media outlets, which could have their own agendas.
Mawarire's time away has presented Mugabe's party with the opportunity to organisecounter protests and state-sponsored propaganda has also gathered momentum, accusing the smooth-talking pastor of moving abroad to seek donor funding.
If he goes back, he could face intimidation by the Zanu-PF, but I don't see him being arrested again; he became an instant hero following his initial arrest. The ruling party will probably see the benefits of keeping him under its watch instead of throwing him in a cell, which again could leave him with more sympathisers than critics. -Guardian UK
Bruce Mutsvairo studies social media activism in sub-Saharan Africa at Northumbria University, where he is also a senior lecturer in journalism.