HARARE – Two years after a military coup that ousted former president Robert Mugabe, one unresolved mystery is how two top loyalists of the late president escaped from the country after soldiers peppered a house with bullets while they hid inside with their families.
Saviour Kasukuwere, the former Zanu PF political commissar who was minister of local government and Jonathan Moyo, Mugabe's former information tsar who was higher education minister in November 2017, were feared captured by the military.
Trevor Ncube, a newspaper publisher and now adviser to President Emmerson Mnangagwa who conspired with the military to stage the coup, excitedly announced the two men's detention.
"I can now confirm that Cabinet Ministers Jonathan Moyo and Saviour Kasukuwere have been picked up from President Mugabe's Blue Roof residence to KGV1 Military Barracks," Ncube tweeted at 9.35PM on November 15, a day after the military began its operation.
But a few days later, on November 21, pictures emerged of Kasukuwere and Moyo on a flight from Tete to Maputo – confirming that the two men had safely made it out. It was the same day that Mugabe resigned as president under pressure from the military.
Their families were confirmed to be at Mugabe's Blue Roof residence, where the embattled president's private residence had been flanked by army tanks since November 14, placing him under virtual house arrest.
data-full-width="">
Moyo, a former university professor who has written three books on politics and has another on Zimbabwe's 2018 presidential election shortly due to be published, previously said that details of their escape would be disclosed in his forthcoming biography. The date of the release of the biography has not been announced, but in a recent interview he said it would be "before 2023", the year when Zimbabwe holds its next elections.
Moyo claims that the full details of their escape, if released now, will endanger many people – including some still working within Zimbabwe's security services.
Many theories have been bandied about, including claims that the two men dashed to Charles Prince Airport and took off by helicopter and that they were smuggled out of the Blue Roof using underground tunnels kilometers long. The first is now discredited, but the second theory remains one of the many that only a book by one of the two politicians, or those who rescued them, can refute.
This week, both Kasukuwere and Moyo released previously unseen videos and pictures of their escape, two years on.
The release of the material was also accompanied by revelations by Moyo that they held a meeting with Mozambican President Filipe Nyusi after entering Mozambique illegally, before boarding a commercial plane out of Maputo.
Using bits of information drip-released by the two men, ZimLive has been able to develop a timeline of their flight from Zimbabwe.
On November 19, 2018, Moyo tweeted: "Looking back, 19 November 2017, the day of the #AsanteSanaMoment, was the Day of Angels. On that day nine special and wonderful angels swung into action. The identity of one of them, the angel of angels, will remain a secret better kept than the identity of Watergate's Deepthroat!"
From the tweet, it can be established that the escape from Zimbabwe began on November 19 – some four days after the military laid siege on Kasukuwere's sprawling Borrowdale home as the two men and their families cowered inside.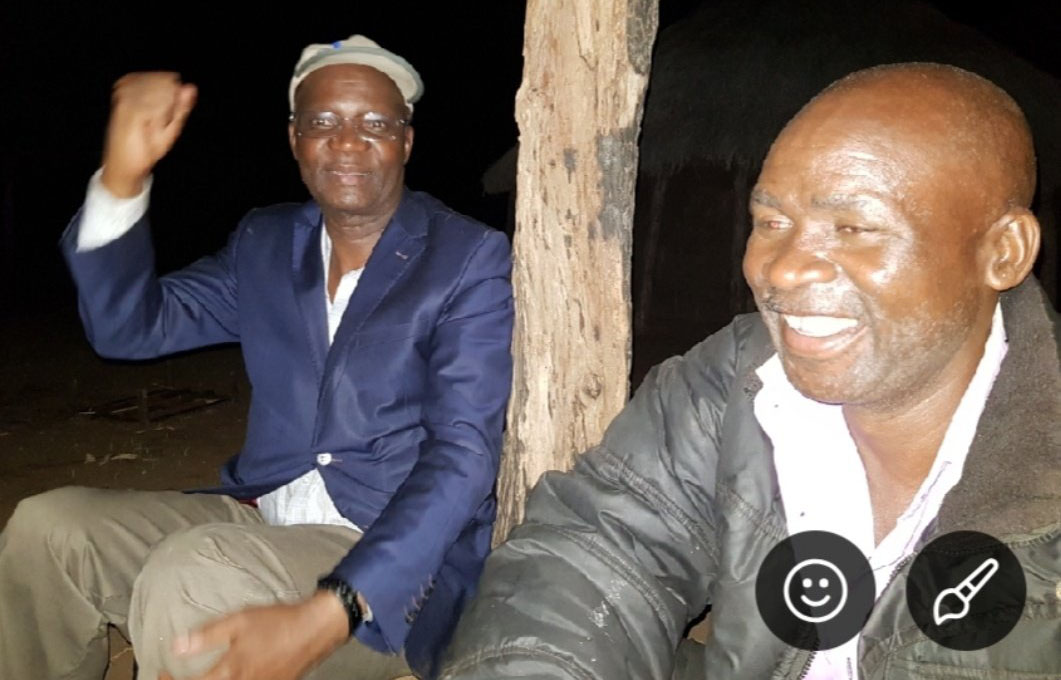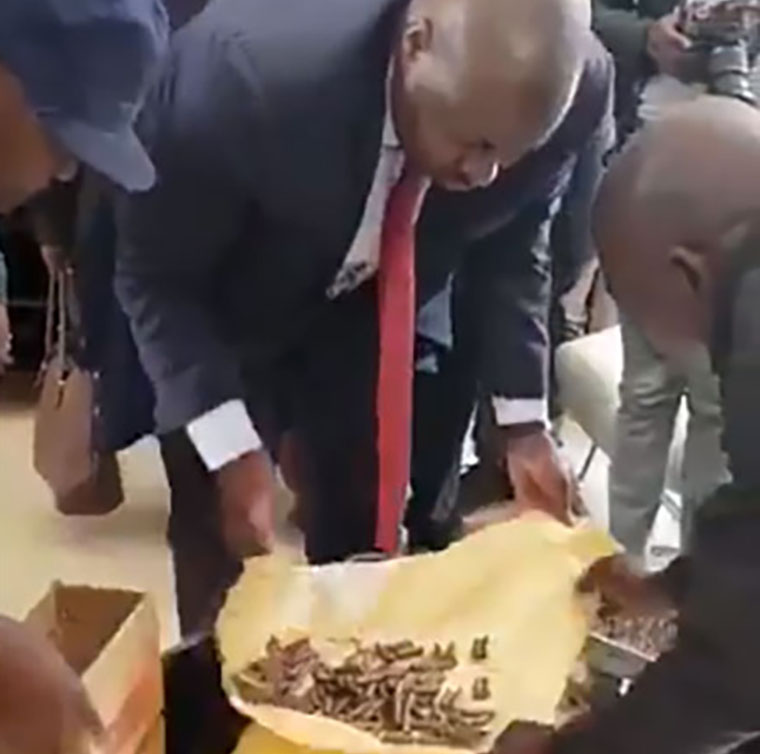 In an interview with The Standard newspaper in April 2018, Moyo revealed that Mugabe's wife, Grace, had sent two Landcruisers – one for each family – to pick them up after the shooting died down in the early hours of November 15. They were 11 in total.
The Landcruisers would take them to Mugabe's Borrowdale mansion known as the Blue Roof for its painted exotic roof tiles "where we could leave our terrified families", Moyo said, hinting heavily that they were however not to stay at the Blue Roof.
"When the first Landcruiser arrived, Cde Kasukuwere put on his bulletproof vest and went outside the house and was driven to the Blue Roof. We waited for Cde Kasukuwere to come back to advise us what was going on outside as we did not know then that he had already gone alone to the Blue Roof but when he did not return, after a little while, we all started getting out of the house one by one but fearing that the soldiers were still in the vicinity," Moyo recounted.
"The second Landcruiser arrived and the 10 of us quickly jumped in and somehow managed to fit to our great surprise and relief."
Unlike Mnangagwa's escape a few weeks earlier, also through Mozambique after he was sacked as vice president by Mugabe – one of the triggers for the coup – Kasukuwere and Moyo's escape was accomplished under complete military control after police were virtually side-lined. Hundreds of checkpoints were set up around the country to capture the "criminals around Mugabe", a phrase coined by the military leaders to refer to Mugabe loyalists who had politically outmanoeuvred the former vice president but were now staring down the barrel of a gun – literally.
Some who were captured have horror stories to tell. Albert Nguluvhe, Mugabe's head of security, was intercepted by soldiers near State House on November 14 and savagely beaten. He was left nursing a deep wound to his head.
Peter Munetsi, a senior Central Intelligence Organisation officer, was killed by the military. Ignatius Chombo, then finance minister, was grabbed in his sleep after army commandos stormed his home firing stun grenades. He said he had been blindfolded with his own T-shirt and taken out of his home through a broken window, sustaining injuries as he fell several times while barefoot.
He said he was taken on an hour-long drive to a location where he spent days being interrogated. Eventually, his captors drove him home where two police cars were parked, waiting to arrest him on allegations of corruption including an attempt to defraud the central bank in 2004.
Moyo and Kasukuwere, the kingpins of the so-called G40 faction in Zanu PF along with Mugabe's wife, knew a worse fate awaited them if they were captured.
This week, Moyo disclosed that they travelled 19 hours and crossed the dry Ruya River into Mozambique, arriving on November 20. Travelling on the main road by car would have taken them about four hours from Harare, but Moyo said they travelled "zig-zag" to avoid many checkpoints. "When the full story is finally told, many will find it very difficult to believe," said Moyo.
The Ruya River flows into Zimbabwe from Mozambique near the district of Rushinga in Mashonaland Central. Kasukuwere, a native of Mt Darwin nearby, would have been familiar with the terrain.
According to Moyo, they "did not jump the border but motorbiked it" across the river, Kasukuwere going across first before the bike went back for him. Kasukuwere posted videos of Moyo on a motorbike travelling on a dirt road before coming to a stop with a broad grin on his face.
Moyo also posted two images showing the men sitting what appears to be a thatch shed. It's dark and they are with a third man, who has been named by Moyo as Mozambican national "Sekuru Dzenga".
"Ruya River was drought-dry in November 2017, with no crocodile. We crossed it into Mozambique by motorbike and were received by Sekuru Dzenga of Dzenga Village at 4AM. Rested for an hour; proceeded to Mazoe to catch a lift to Tete and flew to Maputo next day," Moyo recounted on Twitter.
A part of the logistics once in Mozambique appear to have been arranged by Kasukuwere's brother, Dickson Mafios. "We found him already in Mozambique," Moyo said in response to a claim by one Twitter user that Mafios had been intercepted by the military around the Rushinga area.
On November 21, the two men were on a flight to Maputo where they had secured an audience with Nyusi. A passenger sitting across the aisle took a picture which soon hit social media.
According to Moyo, the meeting with Nyusi lasted an hour.
Welcoming the two men, Moyo recalls Nyusi saying: "You guys are alive? They are going after you, especially you Jonathan."
Moyo added: "He was very concerned about the welfare and safety of President Mugabe and he was very clear that they would not allow the junta to harm him; the region expected them to honour their word."
From Maputo, the trail goes cold but Moyo later emerges in Kenya, an obvious choice of destination as his wife is a national of the East African country. Kasukuwere, meanwhile, turns up in South Africa from where he appears to lend his backing to the new regime.
He tweeted on November 21 after Mugabe's exit: "Adios Baba. 37 years of a good run. Let's embrace the new dispensation and build our nation. Unity is strength and peace are (sic) prerequisites for progress."
Months later, Kasukuwere returned to Zimbabwe believing the new regime was ready to make peace, but he would be arrested and charged with immigration offences and corruption, forcing him back into exile.
Moyo does not appear to contemplate a return to Zimbabwe while Mnangagwa is in power. Instead, the regime has followed him to Nairobi where intelligence agents recently paid security guards at an upmarket housing complex where the former minister lives for a CCTV image of him on his way out. The image was later leaked online in what appeared to be a message from the regime: you can run, but you cannot hide.