IN a blood curdling incident, a 25-year-old Tsholotsho man allegedly went berserk and strangled his 16-month-old baby, hanged her body on the roof rafters of the house before devouring part of the baby's face in circumstances yet to be established.
It had to take neighbours to wrest the lifeless body of the baby from the blood-drooling father who was biting off chunks of flesh from the face of the body and chewing them. He has since been arrested and speculation is rife that he has a mental condition.
The man, Mongameli Nkomo, (25) from Masekela Line under Chief Gampu allegedly strangled the baby with his hands. Matabeleland North police spokesperson Inspector Glory Banda confirmed the incident saying the man was in police custody while investigations were underway.
"I can confirm that a man from Tsholotsho killed his biological daughter over unclear circumstances. The man was arrested and investigations are still in progress. Nkomo is said to have arrived home at night on the day in question.
He woke up his wife Nokulunga Mhlanga claiming that he was being chased by goblins. He started praying and told his wife to be strong. Nkomo later held his wife's hand and bit her right finger and left arm. The wife jumped off the bed while holding their baby but Nkomo snatched the baby from her," said Insp Banda.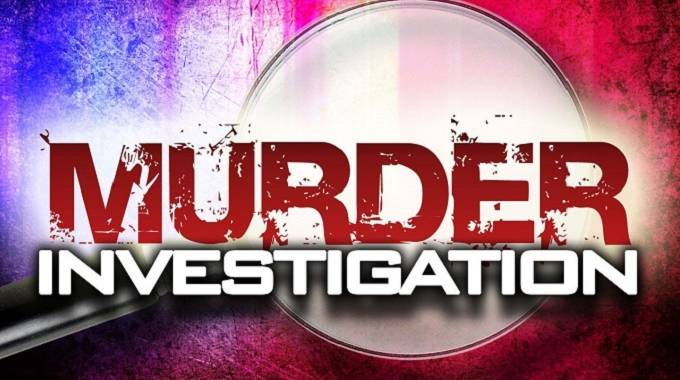 Police said Nkomo's wife went outside the house screaming for help and that is when neighbours came to the scene. The neighbours proceeded into the house and found Nkomo having killed his daughter and bitten the body's face, exposing the victim's teeth. Neighbours had to use force to take away the deceased from Nkomo.
data-full-width="">
They later subdued him and tied his hands. Insp Banda said the body of the baby was taken to the United Bulawayo Hospitals (UBH) for a post-mortem. Chief Gampu also confirmed the incident which he described as shocking.
"I am pained by the incident. How can one kill his own child like that? What does a 16 month-old baby know and besides, no one deserves to be killed. I was called in the middle of the night and I went to attend to the matter only to find out that a man had killed his daughter and had already eaten part of the child's chin.
When I arrived at the scene I called the police who acted swiftly and arrested the father. He obviously has to be examined to check his mental state. He had never had any such problems before but I am tempted to think something went wrong with him mentally," said the Chief.
A villager Mr Edwin Ndlovu said they were still in shock over the incident.
"It's sad that an innocent soul has been lost just like that. The father never showed any signs of mental problems, he was a good man. I do not know what got into him which led him to kill his child.
We heard noise, people screaming and I armed myself with a stick thinking that there was an invasion at my neighbours home only to hear that Nkomo had killed his child and eaten part of the chin, leaving the small teeth exposed," said Mr Ndlovu.