Mozambique links contaminated beer deaths to crocodile bileMozambique links contaminated beer deaths to crocodile bileAt least 69 people killed and 196 others admitted to hospital after drinking traditional beer pombe at funeral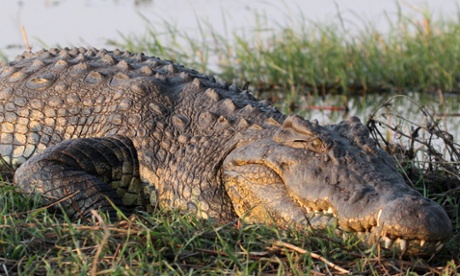 Health authorities in Mozambique believe the contaminated beer that killed 69 people at a funeral over the weekend was poisoned with crocodile bile.
The government has declared three days of mourning after the deaths.
Paulo Bernando, director for health in Tete province, in the country's north-east, said 196 others have been admitted to hospitals.
He told Radio Mozambique: "People flocked to the hospital, suffering from diarrhoea and muscle pain. Then bodies from various neighbourhoods were brought to the hospital, and this alerted us."
When a crocodile is killed, its gallbladder must be immediately removed and buried in front of witnesses to stopped the bile being used as a poison, according to some African traditions.
The deadly greenish-brown liquid is now believed to have been put into traditional beer that killed mourners on Saturday in Tete province, health authorities said.
data-full-width="">
A district health official, Alex Albertini, told Radio Mozambique that poisoning by crocodile bile was common in the area.
Pombe, a traditional Mozambican beer, is made from millet or corn flour and brewed for about two days. It is often served during ceremonies, and is sold in rural areas of the country.
The victims of the suspected poisoning were attending the funeral of a newborn baby in the Chitima district near the Cahora Bassa lake, Albertini told Radio Mozambique.
The child's mother, who brewed the pombe, was among the dead.
Mourners who drank the beer in the morning reported no illness, while those who drank it in the afternoon, fell ill, the authorities said. Officials believe the beer must have been poisoned while the mourners were at the cemetery.
Samples of blood and beer have been sent to the main hospital in the capital, Maputo, to be tested to identify the contaminate, said provincial health director Carle Mosse.
Mosse added that she expected the situation to worsen because the region did not have the necessary resources to deal with the scale of the poisoning.
Police are investigating and reinforcements have been sent to the affected districts, according to Radio Mozambique.
Health workers have travelled to the area to assist, according to the health ministry spokesman Julio Mendes. Three days of mourning began on Monday.
The leader of the opposition Renamo party, Afonso Dhlakama, has postponed a political rally to travel to the region to meet with the victims' families, according to local newspaper, O Pais.
Authorities are collecting clothing, food and coffins for the bereaved families.AP