Protesters who have been flying the national colors now need official permission to use flags for just about anything.
Philimon Bulawayo / Reuters
The biggest protests in two decades began in Aprilafter a video posted by a pastor using #ThisFlag released a flood of public anger.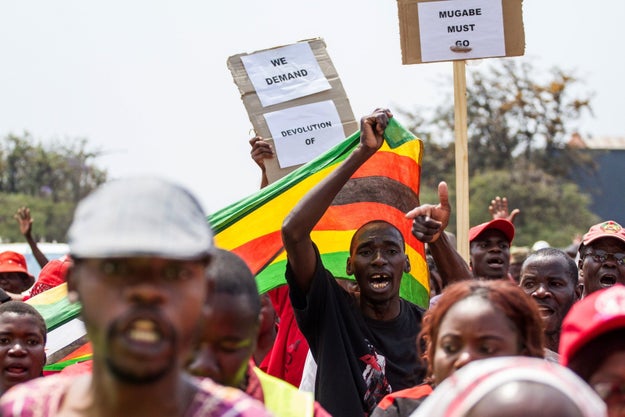 Zinyange Auntony / AFP / Getty Images
Since then, thousands of Zimbabweans have taken to the streets each week draped in the red, green, black, and gold banner to protest stalled electoral reforms and a plunging economy blamed on Mugabe's administration. Citizens have also used the hashtag to highlight everything from crumbling public health care to poor roads topolitical prisoners.
But this week the government warned anyone who "brings the national flag into disrepute" faces six months of jail or a $200 fine.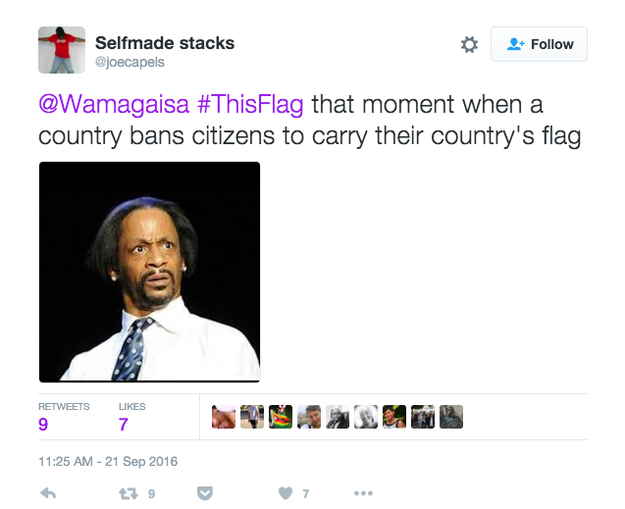 To keep the flag safe from "insult," using, importing, or selling it now requires written permission from the Ministry of Justice, Legal and Parliamentary Affairs.
The government — which has dismissed the movement as a "fad" and a "pastor's fart" — says invoking the 1980 Flag Act for the first time since the flag was created has nothing to do with protests thathappen to have made the national flag a rallying point.
Meanwhile, civil society groups say the Flag Act itself is unconstitutional. "What exactly is meant by the offence of 'insulting' the national flag? Who makes the determination…" Zimbabwean lawyer Alex Magaisa wrote on his law blog. "The latest move shows the Zimbabwean government's ridiculous determination to create a police state."
People were quick to jump on Twitter to point out some of the things – alongside protests – that will now require official government approval, like bracelets.
And ties.
@nqabamatshazi @Mathuthu @cemambo!! Demeti!! Saka now I need permission to wear this?..pic.twitter.com/4kxkdmlv0n
(We're not sure how the government would enforce this ban, but we're sure it'll try its hardest.)
Now you must apply to Mr Mnangagwa before you can manufacture, import or sell this fine garment! #Zimbabwe#ThisFlag
Vendors quickly stopped selling the flag in the capital, Harare, although it's not clear how the ban will affect Mugabe supporters, who in the past have beaten up people who ~didn't~ carry the flag around.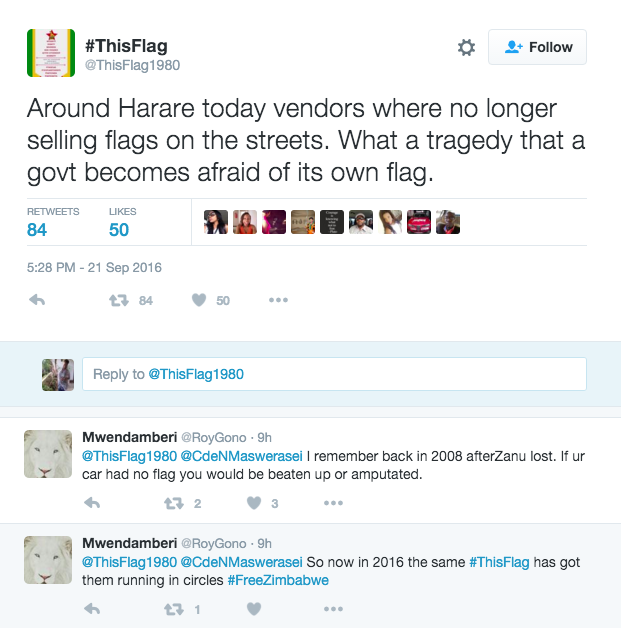 Mugabe's camp have also set up their own #OurFlag movement, which has so far failed to fly.
Some hustlers see the controversy as a way to make a quick buck by selling flag-emblazoned memorabilia.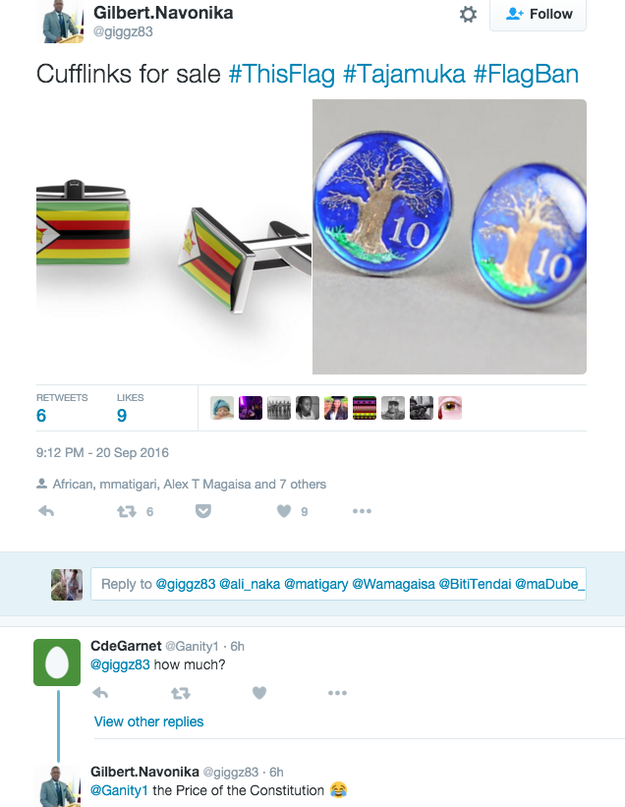 A few were quick to point out that, if the law was being applied properly, among the first in line for fines or jail terms should be the police.
@Wamagaisa I believe this qualifies to bringing the flag to disrepute.
Shocking police brutality has become one of the hallmarks of the protests.
Zimbabweans have been left wondering what will be censored next.
These people Next they'll ban black attire and singing of Ishe Komborera Africa on the 36th minute at sports eventshttps://twitter.com/Wamagaisa/status/778263907760795648 …
Ban demos. Ban imports. Ban flags. Ban this. Ban that.
Who's running this country?
Ban Ki Moon?
But most protesters aren't worried. Some recalled thatchimurenga — a phrase in Zimbabwe's southern Shona language for "revolutionary struggle" — had no flag. And look how it turned out.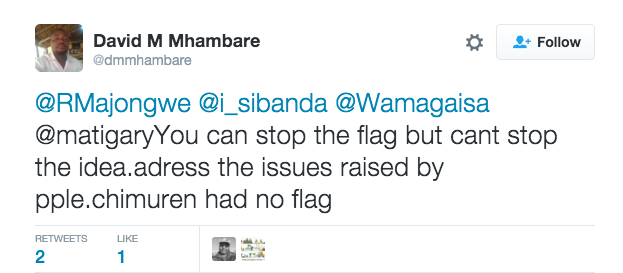 Monica Mark is the West Africa Correspondent for BuzzFeed News and is based in Dakar, Senegal.