Top officials at state broadcaster Zimbabwe Broadcasting Cooperation (ZBC), reportedly got preference ahead of other farmers to benefit from President Emmerson Mnangagwa's Presidential Livestock Inputs Support programme.
A leaked voucher signed on behalf of Director of News and Current affairs Gilbert Nyambabvu, Tendai Munengwa and Robson Mhandu shows that the three got 15 piglets among them from the 10 000 piglets project.
The 10 000 weaner piglets were donated by the pig producer Colcom.
They are being distributed to agricultural colleges, research institutions, security services farms, women and youths among others.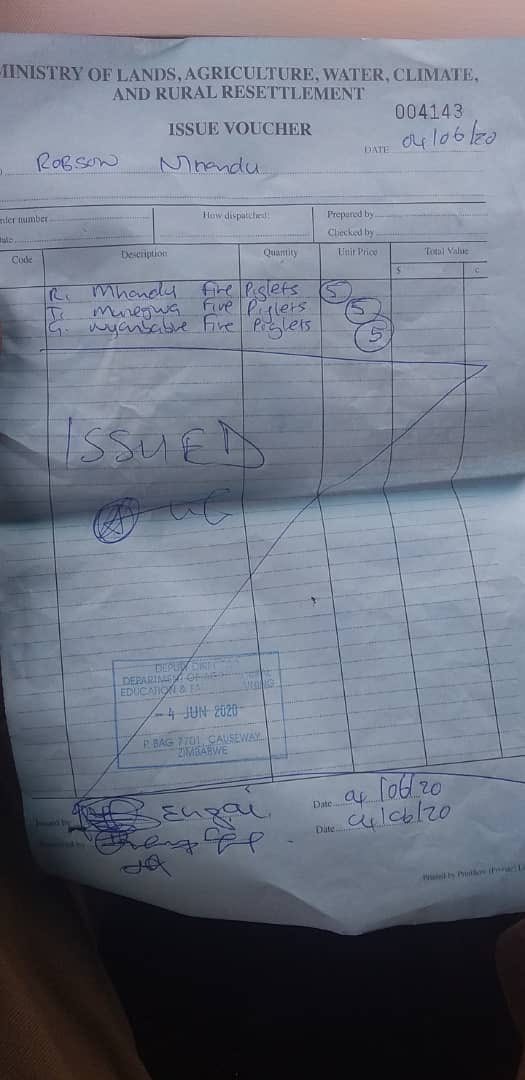 data-full-width="">