Two men have been jailed for making sub-machine guns using a 3D printer.
In what is thought to be the first case of its kind in the UK, Sibusiso Moyo and Christopher Gill were convicted of plotting to build and supply the homemade weapons to criminal gangs.
Moyo, of Elloughton Grove, Hull, was jailed for 18 years while Gill, of Dick Lane, Bradford, was sentenced to 13 years and eight months.
Judge Nicholas Hilliard said the guns had "no use other than to cause death".
Sheffield Crown Court heard six firearms had been printed or were in the process of being built before the operation was uncovered in May 2022 when officers stopped a car linked to Gill and found a gun inside a blue bag.
The gun had the letters FGC-9 and carried the words 'live free or die', with an image of an arm holding a sword dripping in blood.
data-full-width="">
When police later searched 35-year-old Gill's house they found two further, almost complete, FGC9s in a holdall hidden in the loft.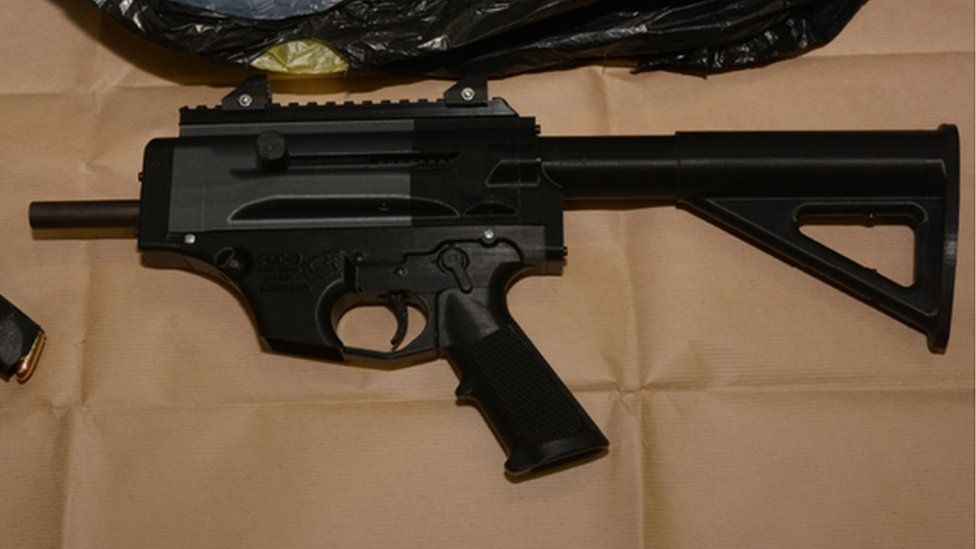 During a raid on Moyo's house officers found two 3D printers and various component parts to make the weapons, as well as encrypted messages sent to Gill detailing the items he needed.
Prosecutor Stephen Wood KC told the court while information was available online about how to print the weapons Moyo still needed to use "technical knowledge" and that putting the guns together was a "sophisticated enterprise".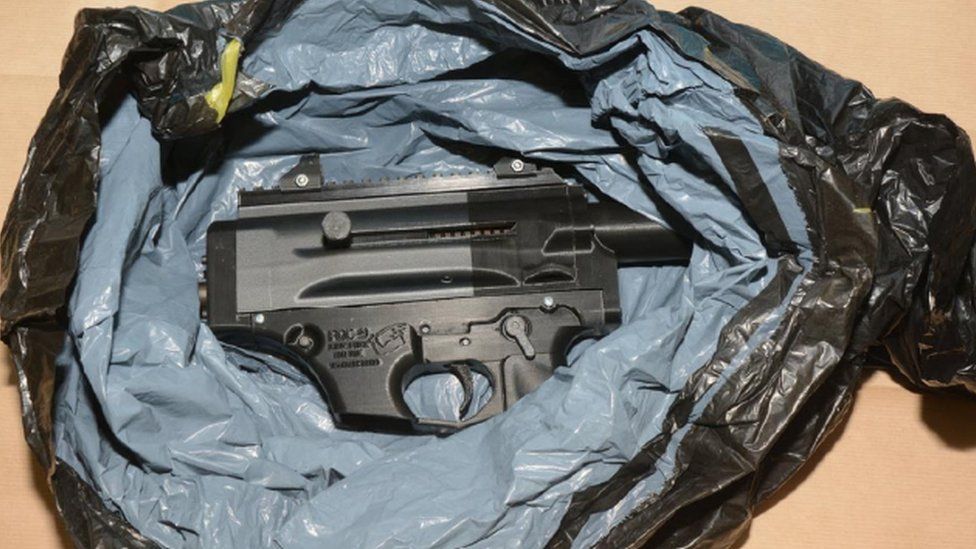 Moyo, 41, was also found guilty of possessing an identity document with improper intention.
The court heard he used a provisional driving licence in another person's name to attempt to order items for the manufacture of the weapons.
In mitigation, the court was told that there was no evidence of any form of financial gain from the operation and that Moyo had no previous convictions for weapons offences.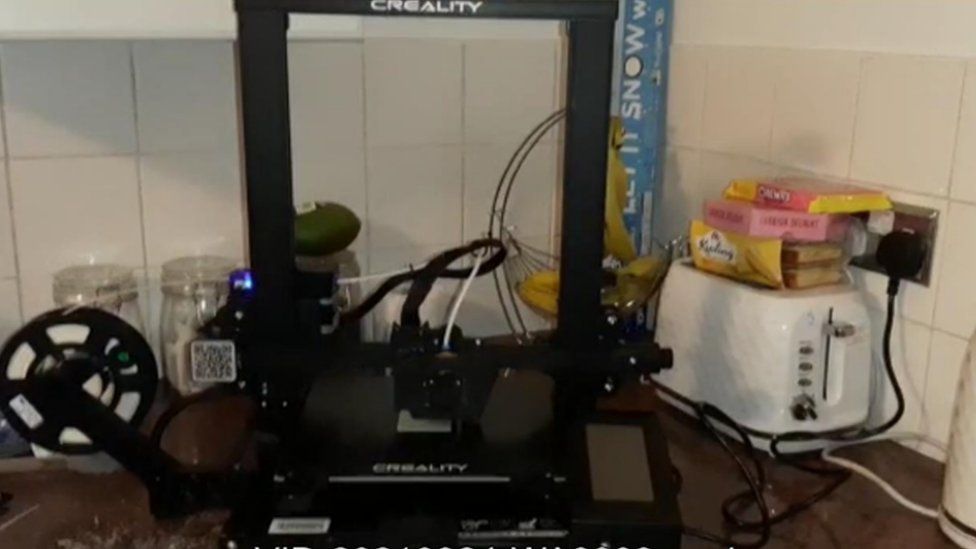 Judge Hilliard said the weapons "had no use other than to cause death or serious injury in a criminal context".
He described Moyo as the "brains behind the operation" but that Gill had "played a significant role".
After the hearing, Det Ch Insp Andrew Howard of the Yorkshire and Humber Regional Organised Crime Unit said it had been a "ground-breaking" investigation.
"Manufacture of viable 3D printed firearms is a real threat and these firearms were built for one purpose only, to be supplied to other organised criminals who would use them to inflict harm," he said.
Matt Perfect, from the National Crime Agency, said Moyo, Gill and a third man, Majeeb Rehman, were the "the first in the UK convicted of trying to supply other criminal groups with 3D printed firearms".
Rehman, of Central Avenue, Bradford, who was convicted of conspiracy to transfer a prohibited firearm, will be sentenced at a later date.