British men are taking payments of thousands of pounds to pose as fathers for migrant women, a BBC investigation has found.
They are being offered up to £10,000 to add their names to birth certificates – enabling a child to get UK citizenship and giving mothers a residency route.
Scammers are using Facebook to tout for business and claim to have helped thousands of women in this way.
Facebook says such content is banned by its rules.
The investigation, by BBC Newsnight, found that the fraud is happening in different communities around the UK.
It uncovered agents operating across the UK who find British men to be fake fathers.
data-full-width="">
A researcher went undercover, posing as a pregnant woman who was in the UK illegally, and spoke to people offering these services.
One agent, who went by the name Thai, told her he had multiple British men who could act as fake fathers and offered a "full package" for £11,000.
https://emp.bbc.co.uk/emp/SMPj/2.49.2/iframe.htmlMedia caption,
Watch secret filming: "Thai" offered to act as a broker for Newsnight's undercover researcher
He described the process as "very easy" and said he "would do everything" to get the child a UK passport.
Thai, who didn't advertise on Facebook, said he would concoct a convincing backstory in order to successfully dupe the authorities.
He introduced the undercover researcher to a British man called Andrew, who he said would pose as a father. Andrew would be paid £8,000 from the total fee.
During their meeting, Andrew showed his passport to prove he was a UK national. He also took selfies with the researcher.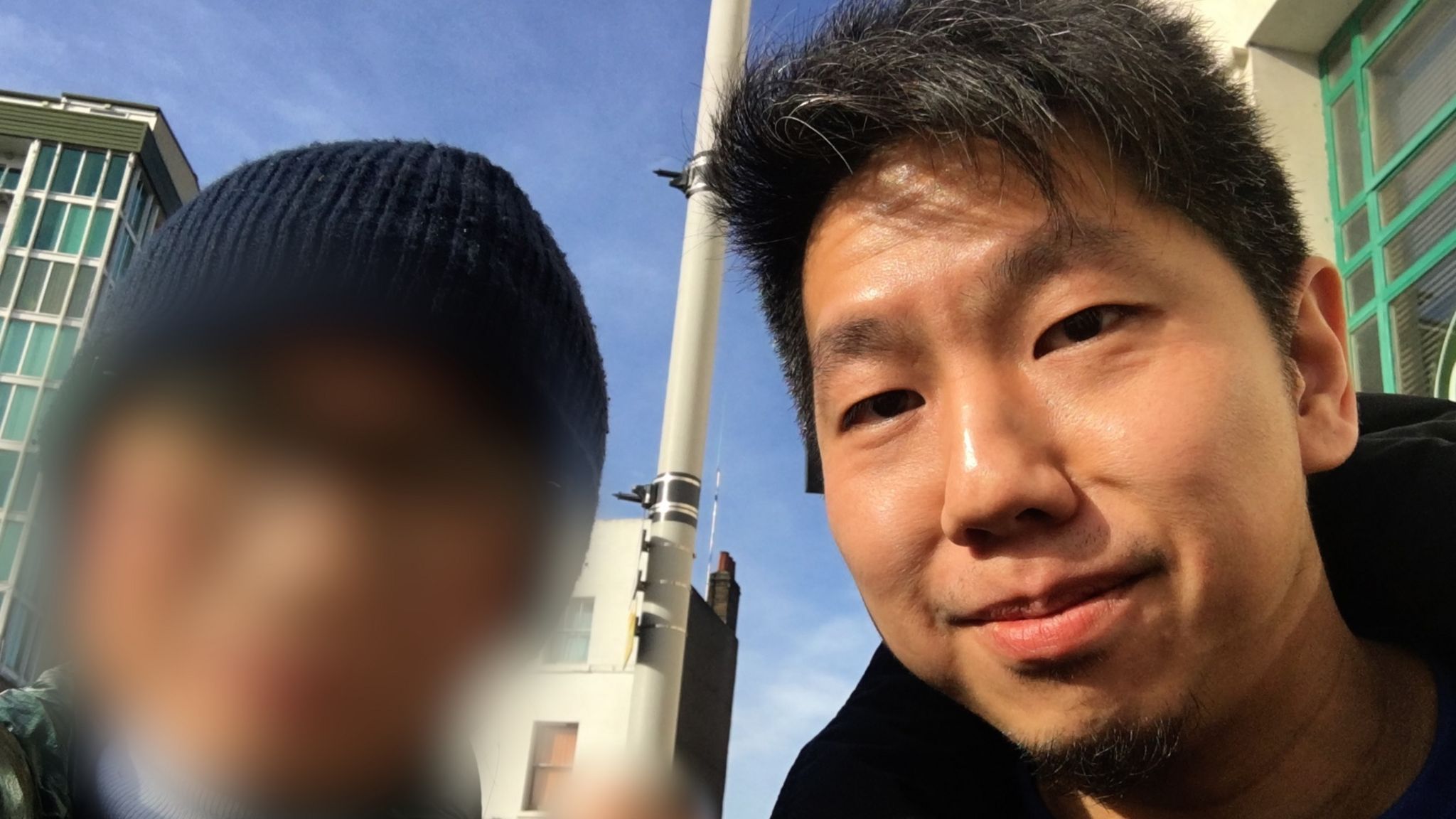 The BBC did not pay any money to any of the agents offering the fake father service.
When Thai was later confronted about his involvement in the racket he denied any wrongdoing and said he "didn't know anything about it".
Andrew has not responded to our request for comment.
Another agent, calling herself Thi Kim, claimed she had helped thousands of pregnant migrant women.
She said she could provide a British man and it would cost "ten thousand for the dad", with her fee being £300.
"All of the men I use were born here and have never registered for any babies before," Thi Kim told the researcher.
"I know how to handle everything. You won't have to worry about not having a passport. It will definitely be granted."
Thi Kim has not responded to the BBC's request for comment.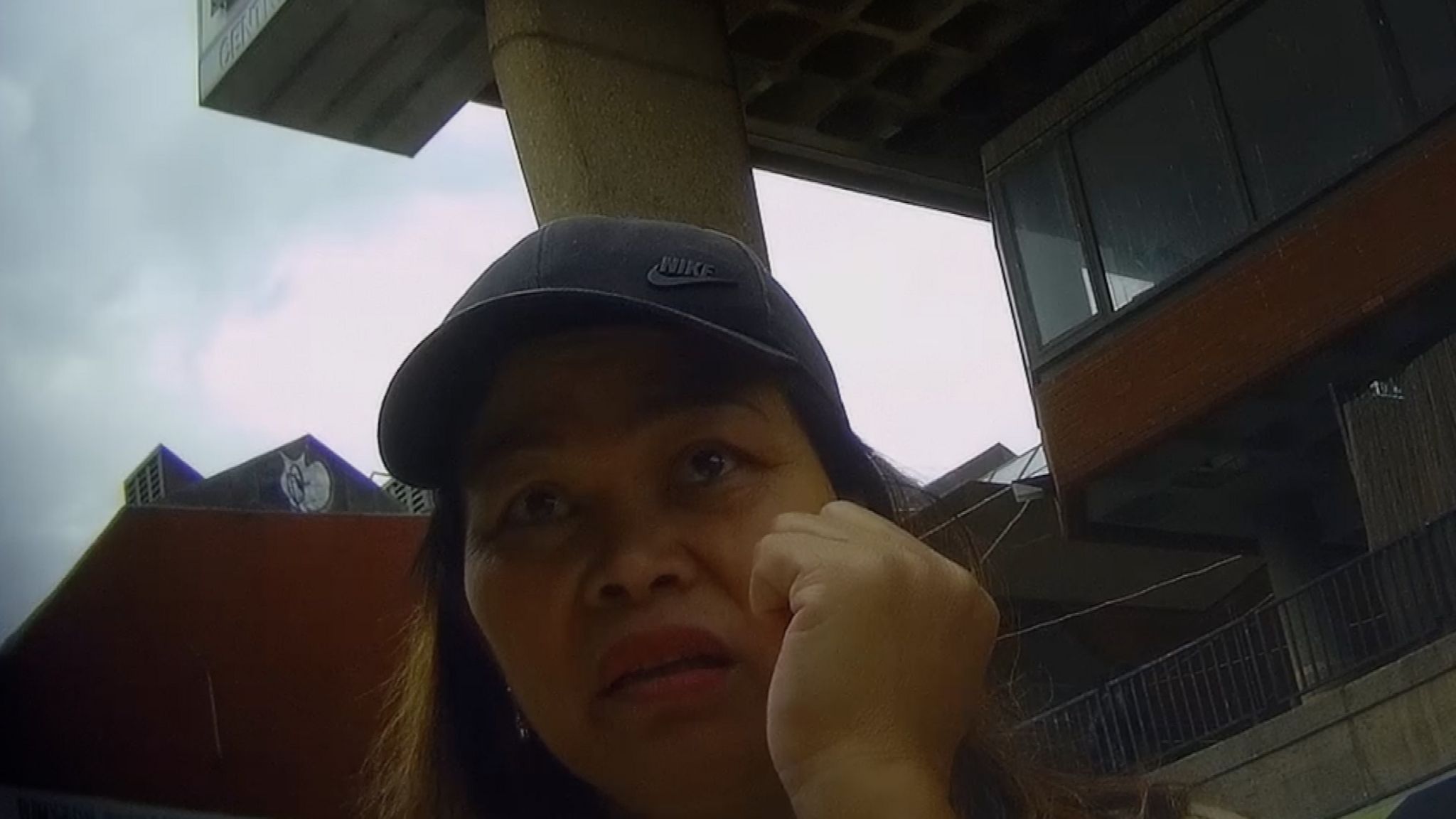 The fake father scam is described as "incredibly elaborate" by immigration lawyer Ana González.
"It is very sophisticated, incredibly difficult to police," she says. "In a way it's just proof of how desperate these women are and the incredible lengths they're prepared to go through in order to secure the right to remain in the UK."
If a migrant woman is in the UK illegally and gives birth to a child fathered by a British citizen or a man with indefinite leave to remain, the baby is automatically British by birth.
The mother can then apply for a family visa, which will give her the right to remain in the UK – and apply for citizenship in due course.
"This rule is to protect children, not to give visas to women who have no papers in the UK," says Ms González. "It's not a loophole. It should not be seen as such."
The BBC could not estimate the scale of the fraud, as the Home Office was unable to provide data on the number of cases it had investigated.
It also does not publish data on the number of visas granted for non-UK parents of British children.
'Not a one-off'
However, last year 4,860 family visas were granted to "other dependents" – a category which includes those applying to stay in the UK as parents of British children.
Deliberately giving false details on a birth certificate is a criminal offence.
The Home Office has told the BBC that it has measures in place to prevent and detect immigration fraud using false birth certificates.
It says that "a birth certificate alone may not be sufficient evidence of proof of paternity" and in cases where this needs to be established, "additional evidence may be requested to enable our checks to be satisfactorily completed".
However, immigration lawyer Harjap Bhangal disputes whether enough action is being taken: "It's not a one-off, it's potentially thousands… The Home Office has just not picked up on this."
He says that the practice occurs in many different immigrant communities including those from India, Pakistan, Bangladesh, Nigeria and Sri Lanka, and that it has been happening for many years.
Newsnight's investigation found that the illegal practice is advertised widely on some Vietnamese Facebook groups for job-seekers.
Women urged to DM
We found dozens of posts from accounts boasting about their credentials as suitable fake fathers as well as women looking for British men to pose as fathers.
One account posted: "I'm 4 months pregnant. I desperately need a citizenship daddy aged between 25-45."
Another read: "I'm a dad with a red book [Vietnamese slang for a UK passport]. If you're pregnant and haven't got a father then DM me."
Meta, the company that owns Facebook, says it does not allow "the solicitation of adoptions or birth certificate fraud on Facebook". It says it will continue to remove content that violates its policies.

Divya Talwar investigates an elaborate immigration scam where pregnant migrant women pay British men thousands of pounds to pose as fathers to children that are not theirs.
Watch the full investigation on BBC iPlayer and on BBC World News and BBC News Channel on Saturday 20 May at 10:30.

We spoke to one woman who told us she had paid a man £9,000 to pose as the father of her child.
She said: "He was 30 years older than me. I heard he'd done it before with another woman."
The woman said she didn't have much contact with the man. The pair only met three times including when they went to the register office for the birth certificate.
Another woman told us she had paid a man £10,000 to pose as a father – only to learn that he had lied about his immigration status.
"Only a day after getting my baby's birth certificate I found out that he didn't actually have citizenship. I went crazy, because I already put down his details on the birth certificate. I couldn't change it."
The woman now has a stranger as the registered father of her baby and she and her child still do not have leave to remain in the UK.
Harjap Bhangal says the Home Office needs to investigate more visa applications that raise a "red flag".
"If a child claims to be British and has a British parent and the other parent doesn't have a visa – that should be a perfect case for a simple request for a DNA test."
In the UK there is no requirement for DNA testing when registering a birth or applying for a child's British passport.
Mr Bhangal doesn't think many people are being prosecuted for this crime.
"That's why people are doing it – because there's no fear of any repercussions."-BBC