Zimbabwe Republic Police Officers who have been abusing their positions of authority and brutaly assulting innocent citizens in recent protests  will be publicly named and  shamed , theZimbabwenewslive.com can reveal.
According to sources , culprits have been identified as :
Chief Superintendent Melusi Ncube- Dispol Urban based at Chikurubi barracks , Support Unit Headquarters. He is seen in the picture holding a baby .He as two kids 22 year old Melusi and 24 year old Hloni , a girl.
David Mupandira
Hilton Mutyandiripo
Dazzy Ncube
Benard Gomo
We are reliably informed the five are based at Chikurubi Maximum Prison Support Unit.
ZRP officer, Edmore Run'anga, who abused Pastor Evan Mawarire on Tuesday has been exposed  as a former CID Kwekwe operative who has been deployed on UN peacekeeping operations . This is the same ZRP officer who authored the Search Warrant document that states the ZRP is looking for among other things a stolen police "button stick," at Mawarire's house.
data-full-width="">
Exclusive pictures of the ZRP officer, Inspector Edmore Run'anga in brown jacket (pictures), have also been availed.
He was born around 1966, completed his O'Levels in 1987, and currently operates principally from Avondale police station, Harare.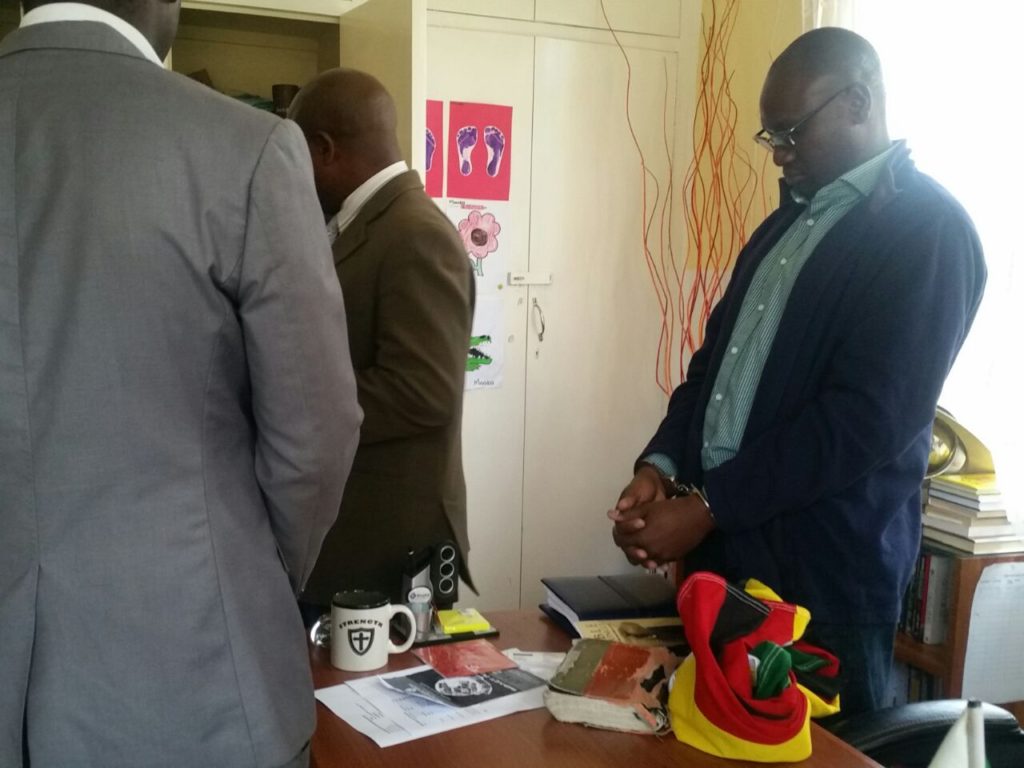 He is from Manyene village, close to Chivhu.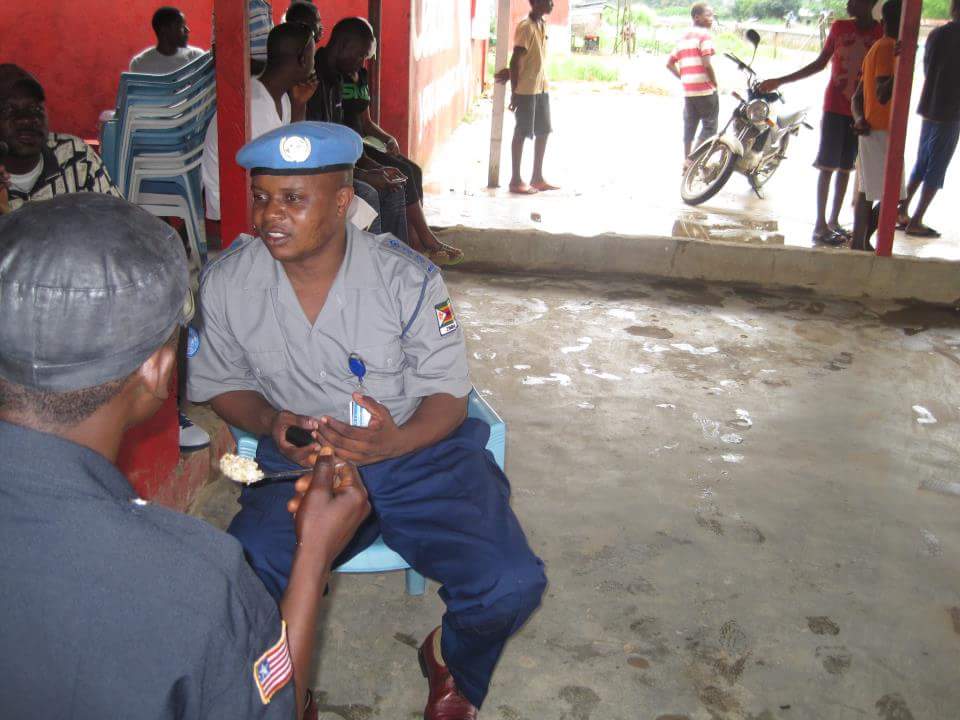 That man in picture is a CIO ,Collins Mungate who is stationed at Ministry of Information. He is former leader of Catholic students in zimbabwe, while he was at Harare polytechnic . He led a group that beat up Patson DZAMARA on Independence day at NSS
We kindly ask the public to  identify these officers  by submitting  their names, dates of birth, addresses and phone numbers in full here .