data-full-width="">
HARARE – MDC Alliance spokesperson Fadzayi Mahere and 10 activists who include Booker Prize nominee Tsitsi Dangarembga were freed on Z$5,000 bail each by a Harare court on Saturday, a day after taking part in anti-government protests.
The 11 landed in the dock for staging isolated protests against President Emmerson Mnangagwa's mishandling of the economy and corruption.
They were charged with incitement to commit public violence and for breaching Covid-19 regulations.
Mahere was charged separately alongside other six activists. They were not asked to plead and we're all remanded to September 18.
The activists were arrested separately on Friday. Prosecutor Michael Reza did not oppose bail.
He said the group committed the offence on July 31, "a day which was scheduled for national demonstrations by the opposition MDC Alliance and other pressure groups with intent to effect regime change."
Reza added: "Between 11AM and 11:30AM, an informant called the police to report that the accused were participating in the demonstration along Alps and The Chase Roads."
The suspects were allegedly caught with placards inscribed "Free Zimbabwe", "Free MDC A Trio", "Stop Corruption" and "Hands Off Our Constitution" among other things.
Reza charged that the activists persuaded the public to join them in the protests thereby promoting public violence.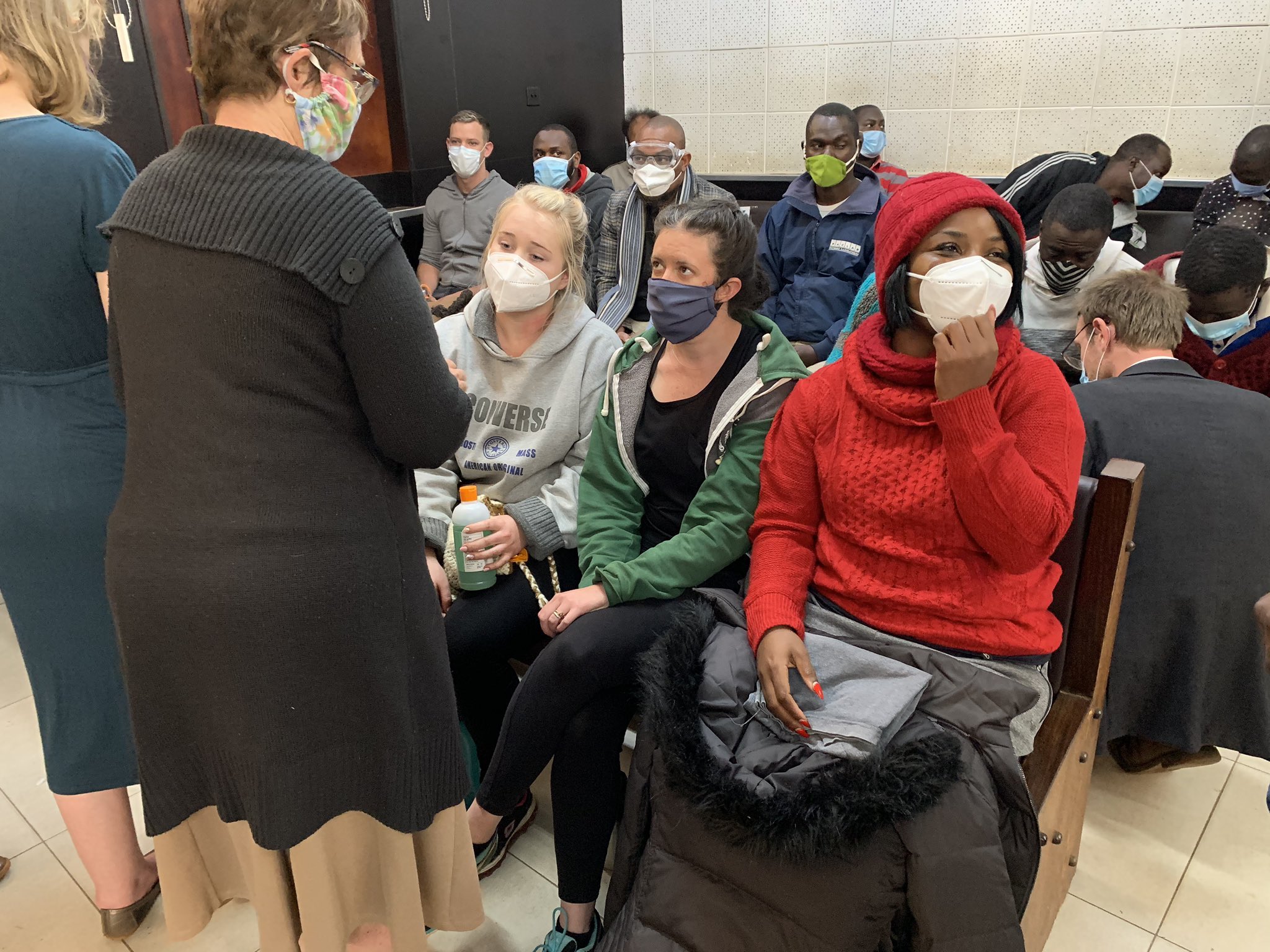 Friday, the day of the planned protests, saw streets deserted and businesses shut after security forces were deployed to prevent marches which President Emmerson Mnangagwa said were an "insurrection".
Mnangagwa's critics say his government is resorting to the authoritarian streak of the Robert Mugabe era of banning protests, and abducting and arresting critics.
Popular anger has risen over an economic crisis marked by inflation running above 700 percent, shortages of foreign currency and public hospitals crippled by strikes and a lack of medicine.-Zimlive