'The situation for the musician in the country was not the best' – Lovemore Majaivana
Lovemore Majaivana is convinced that he would have had a better career if he sang in Shona, according to a new documentary which sheds new light into his shock decision to quit music.
The 65-year-old ended his career and left for the United States in 2000 because he felt unappreciated.
In a new documentary featuring an undated interview, Majaivana says music sales and the success of an artist in Zimbabwe follow "tribal lines".
The YouTube documentary, The Story of Lovemore 'Majaivana' Tshuma, is produced by Zazise Wide's Pride Bongani.
He also spoke of two blows that almost ended his career much earlier in 1993 – the deaths of his bass guitarist and drummer in quick succession from Aids.
data-full-width="">
Majaivana was convinced by his then producer Tymon Mabaleka of the Zimbabwe Music Company to release one last album in 2000, before drawing the curtain on a stellar music career.
"My life has always been a sad one, I've been dealt blows below the belt," Majaivana says in the undated interview. "First of all, it was the language that I sang in, it didn't really bring me the fortune that one expects if you look at these other people that sing in the widely known languages. They get a better share of the profits.
"It's partly why I left music. Whenever I went to get my cheque and I saw the other cheques of people that sang in a different language, they had better cheques than mine. Okay, you might say my music was not better than theirs, but fact is when we travelled to a lot of places like England, Sweden, Denmark and Canada we had full houses, but back home it was on tribal lines.
"This thing about tribes and all started years ago. Do I see it getting to a better situation? Well, I don't know. I leave it in God's hands."
By the time he released Isono Sami in 2000, Majaivana had already fallen out of love with music.
The most challenging time, he said, was the death in 1993 of his two band members.
"Our bass guitarist he fell sick, and I would like to say although it's painful, he succumbed to Aids. So, to get a replacement was a very hard thing to do. Shortly after his death, one of the guys again died, now this was the drummer, also from the same illness and there was nothing else I could do except give up," Majaivana remembers.
"Although I would have loved to keep on playing, the situation again for the musician in the country was not the best that I could really say I could keep on pursuing my career. It was hard for me to keep on."
Majaivana took a long hiatus from music, and pursued some business interests before he was convinced to do one last album.
The album, Isono Sami, features the track 'Angila Mali' in which he sings about his yearning to return to Bulawayo from Harare, but says he is too broke.
The title track is politically-charged. Feeding into a narrative of the marginalisation of people from Matabeleland, he says his crime is being a Zwangendaba – a reference to descendants of King Zwangendaba who settled in Malawi from Zululand.
In the song, he bemoans the lack of appreciation he has suffered in the music industry. However well he sings or dances – even going on world tours – his music is not played on radio and journalists don't recognise his success in the newspapers.
Majaivana says in the interview that he is now a preacher, following in the footsteps of his Malawi-born father who was a preacher in Gweru before his death in a car accident in 1974.
Born in Mambo Township in Gweru on December 14, 1954, Majaivana dropped out of school to pursue a career as a musician. His mother, MaNyathi, used to sing in the church and Majaivana credits her for a lot of his songs.
"The songs didn't from me, they were always there before I was born. They were songs that were sung at ceremonial gatherings, so I only broadened them," Majaivana said.
"The main function of my music is teaching and comforting the people. A lot of them identify themselves with that. If I sing to a person who is in the same dilemma, they can actually shed a tear or two. Now, you find that it's not only me that sings about what I feel, but they too out there are singing the same words. They may not be singers, they might talk the same words, but they identify with the words that I sing."
Following his father's death, he moved to Mzilikazi in Bulawayo with his mother.
As the eldest of seven children, it became his duty to fend for the family. His youngest brother also wanted to help, and Majaivana recalls the day watching his plane take off from Bulawayo taking him to the mines in South Africa.
"It broke my heart," he said.
It was this great trek to South Africa by young man from Matabeleland which he says led him to write the song, Isitimela SeGoli.
There was not a lot of money performing in the Bulawayo music scene and he soon trekked to Harare, where he noticed that singers like Thomas Mapfumo were recording their music and playing electric guitars.
Majaivana said: "When I came up to Harare, people like Thomas were singing and recording. I couldn't really sing in the language they were singing in because there was quite a whole host of them doing it. From Matabeleland there weren't any. People that were doing it from Matabeleland were doing it as acapella. I wanted to put my music into the modern instrumentation. I wouldn't say I was the king of mbaqanga music in Bulawayo, but I would like to say I'm the one who influenced a whole host of musicians from Matabeleland."
In Harare, he played for a while with a group called Jobs Combination, named after businessman Job Kadengu who was hosting them. He worked as a milk man for Dairiboard after a misunderstanding led to a break-up of the group.
Returning to Bulawayo, he joined hands with some musicians from Victoria Falls to form the Zulu Band.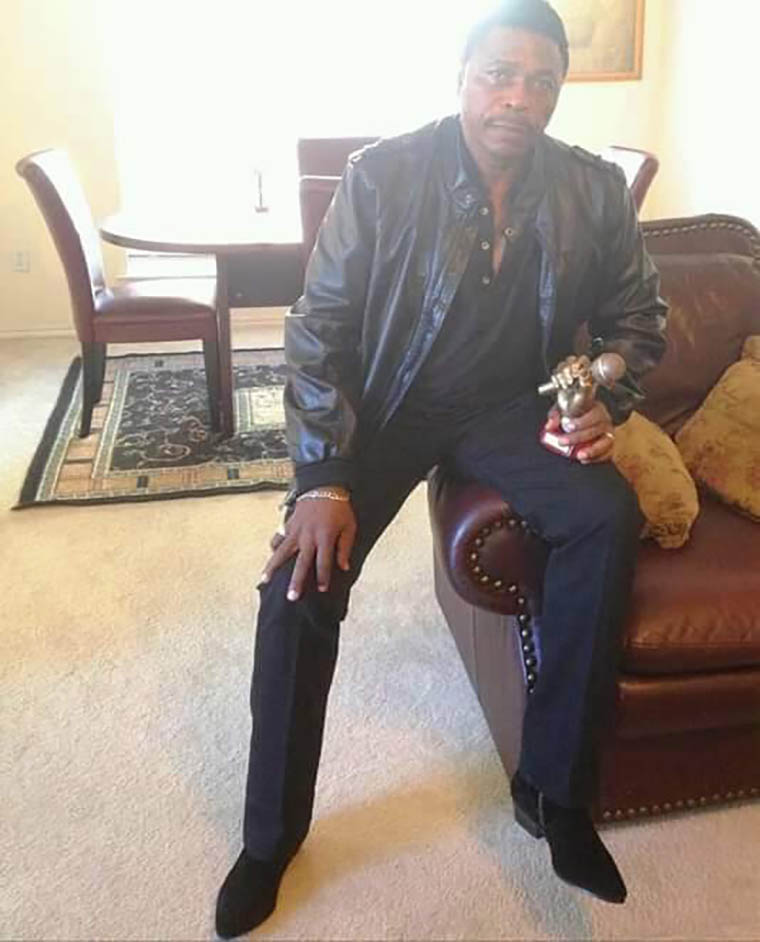 "The song that opened doors for me and will remain my favourite song, it was a song entitled Amathamsanqa Ngivulele (from 1979 album Isitimela)," Majaivana said. "It was talking about me not having done well at school, wanting to buy a car, wanting to buy a house and better my life. I just went out and sang it.
"That song sold well, I went out and bought a house through the sales that I made. It will remain the song that touches my heart."
Majaivana said unless musicians formed a strong union, many will continue to be exploited and few will make a living out of music.
"I don't see any hope (for musicians) in my country. One, it's because we haven't got a strong union. Whenever we try to build something up, there's always something that comes in and destroys the good thing. It's either people hate the person leading the union or they don't have somebody they would like to have in there. So, I don't see any of us making any successful venture, so the plight of the musician will remain the same," he opined.
Over the years, Majaivana has turned down offers from music promoters to perform in England, South Africa and Zimbabwe. He has not returned to Zimbabwe since 2000.
-Zimlive