Zimfest Live returns in 2018 and the line up has been announced. The event will be held on 11 August 2018. This year Kempton Race course in Surrey, London, will be the venue.
The headline Zimdancehall act will be Killer T. Other acts will include rock band Kamikaze Test Pilots, Stunner, Sungura Magic and Limpopo Groove.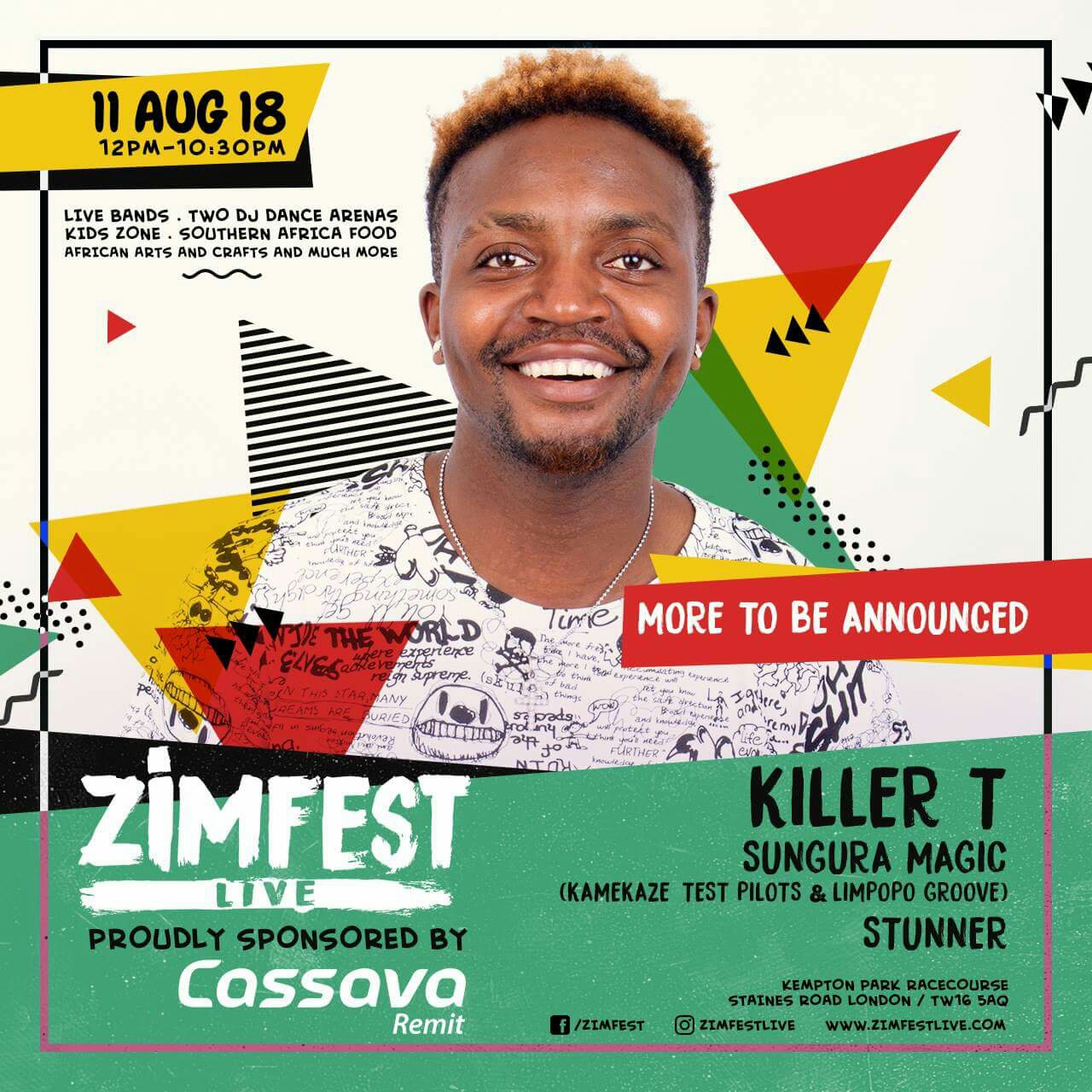 Cassava Remit will be the headline sponsor for Zimfest Live.
Zimfest Live brings together southern African's from across the cultural spectrum to celebrate Southern African music, art & culture.
data-full-width="">