HARARE – Zimbabwe was on a knife edge Sunday after former President Robert Mugabe dramatically weighed in on Monday's elections, vowing to vote for opposition leader Nelson Chamisa and by so doing inviting thousands of his loyalists to do the same.
Hours after Mugabe's vow not to vote for his "tormentors", a reference to the incumbent President Emmerson Mnangagwa who came into power following a military coup last November, the regime withdrew Mugabe's security, made up of a nine-man unit of the Presidential Guard.
Jealousy Mawarire, who has been the de facto spokesperson for Mugabe since his ouster, said the soldiers had been withdrawn at around 5PM, some three hours after Mugabe ended a press conference with a huge media pack at the residence in Borrowdale, commonly known as Blue Roof.
"After President Mugabe held a press conference and stated that he wasn't going to vote for Mnangagwa, Mnangagwa withdrew all security from the Blue Roof residence. Nine soldiers who guarded the premises were immediately removed after the press conference but not before they vandalised the house they were using," Mawarire said.
"Bulbs, electricity switches and anything that made the house habitable was vandalised. The leader of the nine soldiers dumped keys at the reception point and told the receptionist they had been ordered off the premises because of the press conference. Only two police officers remain."
A family source told ZimLive.com Mugabe had drafted in private security to fill the breach.
data-full-width="">
Mugabe had earlier made a most dramatic intervention in Zimbabwe's election – the first without him on the ballot in 38 years – when he endorsed the youthful opposition leader at the expense of the party he founded, Zanu PF, which is now led by former ally and President for seven months, Emmerson Mnangagwa.
"I hope the choice of voting tomorrow will throw, thrust away the military government and bring us back to constitutionality," said a frail looking Mugabe, in a rambling off the cuff speech that lasted almost an hour.
"I said I can't vote for those who have caused me to be in this situation … so there is Chamisa left."
Mugabe, one of the last "Big Men" of African politics, still looms large over Zimbabwean politics and he may yet influence the first vote without his name on the ballot paper since the country gained independence from Britain in 1980.
Though he became increasingly unpopular with most Zimbabweans as mismanagement and corruption sent the economy into decline, he retains support in his rural heartland where supporters remain bitter about the manner of his removal.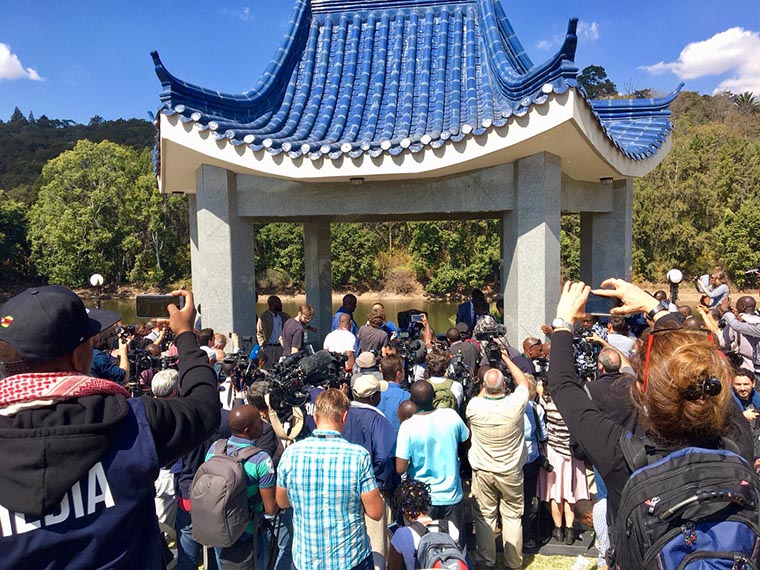 Mnangagwa, known as "the crocodile", an animal famed in Zimbabwean lore for its stealth and ruthlessness, was removed as Vice President by Mugabe last November to make way for his wife, Grace, his supporters claimed.
This was too much for army generals who rolled military vehicles through the streets of Harare and kept Mugabe under house arrest until he resigned facing imminent impeachment.
Mugabe on Sunday said it was "total nonsense" that he wanted his wife to succeed him and claimed that he was preparing to resign at a Zanu PF congress in December. He was going to urge his party to elect Sydney Sekeramayi, the former Defence Minister, he said.
Such is the draw Mugabe retains even seven months after stepping aside, he became the focus of questions at a parallel press conference held by Chamisa.
"Mr Mugabe's wishes are his wishes. I'm going to accept any voter with open hands. The more the merrier," Chamisa said in response to a question about Mugabe's endorsement.
Elections under Mugabe were often undermined by violence, rigging and voter intimidation.
Chamisa's Movement for Democratic Change (MDC) has already cast doubt on the election process, accusing the Zimbabwe Electoral Commission (ZEC) of bias.
There have been reports of intimidation and coercion, and state media is biased towards the ruling Zanu PF. But there is consensus that the process has been better than before.
Mnangagwa has welcomed in foreign media and international observers from the EU, United States and the Commonwealth, while opposition parties have been freely allowed to campaign.
If Chamisa disputes the result or no one candidate gets more than 50 percent and there is a runoff, there are fears of street protests and possible violence.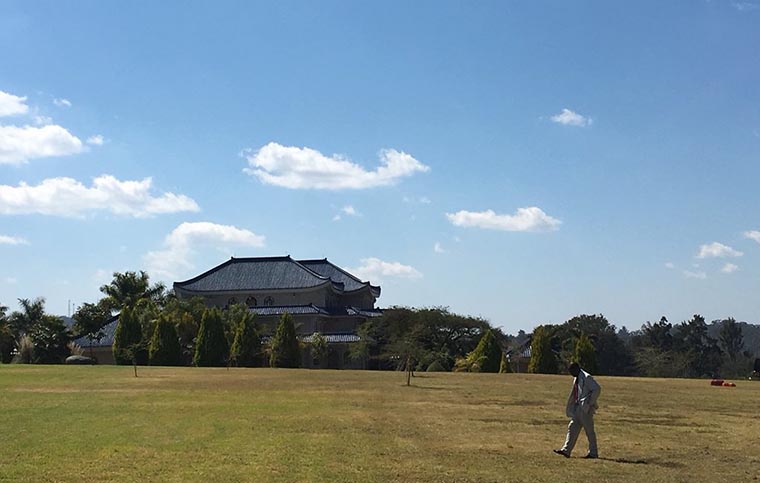 Dozens of people were killed in the lead up to a runoff in 2008 between Mugabe and MDC founder Morgan Tsvangirai, who died in February. Tsvangirai pulled out of the contest before the vote in an effort to end the bloodshed.
"A run-off election is becoming more probable, which also increases the risk of violence as it has in previous election cycles," said Robert Besseling, analyst at EXX Africa.
"Although an outbreak of widespread violence as in 2008 is not expected … incidents of localized violence are increasing in frequency and intensity."-Zimlive